From March 28 to March 30, the International Educational Forms "New Edu" took place in Kharkiv. This forum is Ukraine's largest communicative platform for discussions on modern education and its improvement. Among the speakers of the forum are leading world-renowned scholars, real practitioners who introduce new educational technologies into the educational process.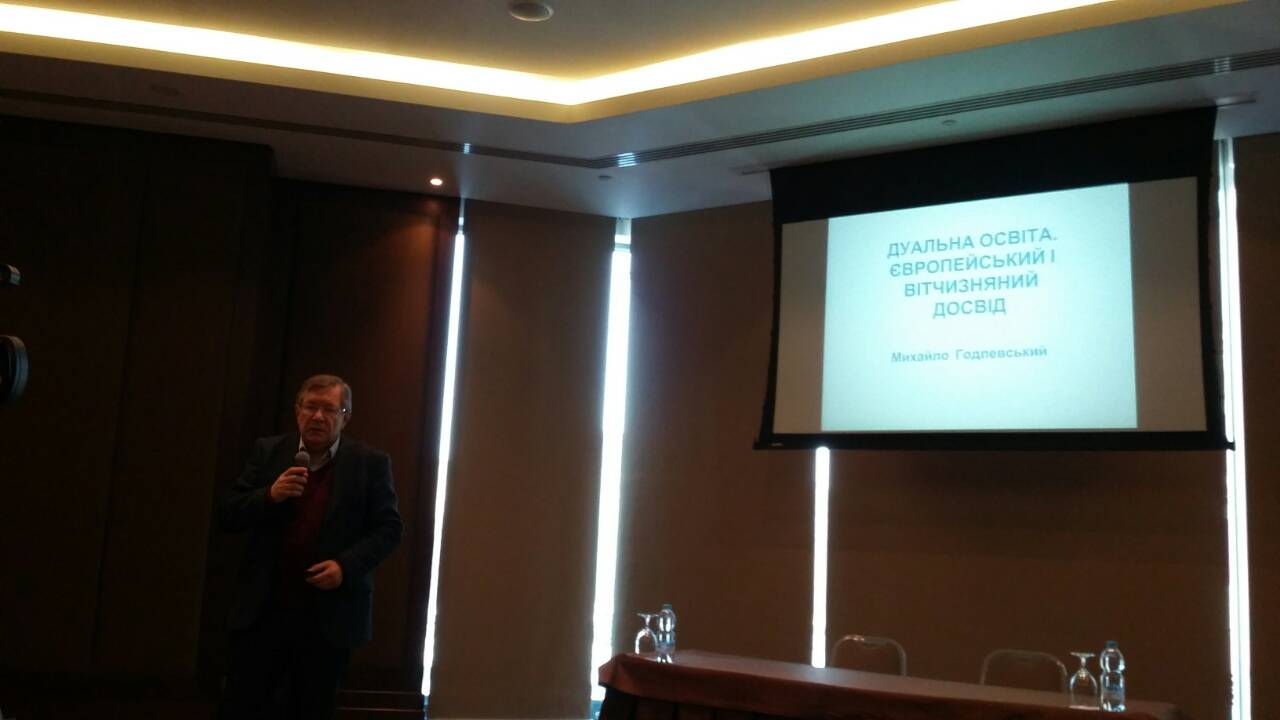 The forum program provided work in the following areas: STEM education, financing of educational activities, dual education, vocational education, inclusive education, private and alternative education. Head of the Department of Program Engineering and Information Technologies of Management, D.Sc., prof. M.D. Godlevsky presented the report "Dual Education. European and national experience ", during which he described the introduction of a dual approach to education in the magistracy of the department of PIIU.
This experiment is the first time in Ukraine implemented at the PIITU department since 2016 and gives students the opportunity to combine their studies and work – to obtain the necessary theoretical knowledge and work in the IT firm on the chosen profile.
M.D. Godlewski: "This approach to learning has fully met ourselves in European countries, and its implementation at our department solves such urgent tasks as the adaptation of professional knowledge, skills, skills of graduates to changing labor market conditions; improvement of practical training of senior students; training of specialists who meet the qualification requirements of employers and professional standards ".